Curriculum & Admissions
At Christ Church Parish Day School individual expression and personal accomplishment are encouraged through a cheerful and supportive environment. Creativity, risk taking, and the ability to make considered choices are encouraged. Our play based program integrates math, science and language arts within the framework of weekly themes. Outdoor play is an important part of each day. Our curriculum is enriched with weekly music and creative movement classes. The children are exposed to a variety of music, participate in vocal exploration and singing, learn how to "catch the beat", play simple musical instruments, move and dance to music, as well as create their own melodies and songs.
Christ Church Parish Day School has adopted the Responsive Classroom approach to teaching. This approach emphasizes social, emotional, and academic growth in a strong and safe school. It promotes an optimal learning environment and fosters an atmosphere of mutual respect between children and adults. In this way, each child develops ownership of his/her school environment.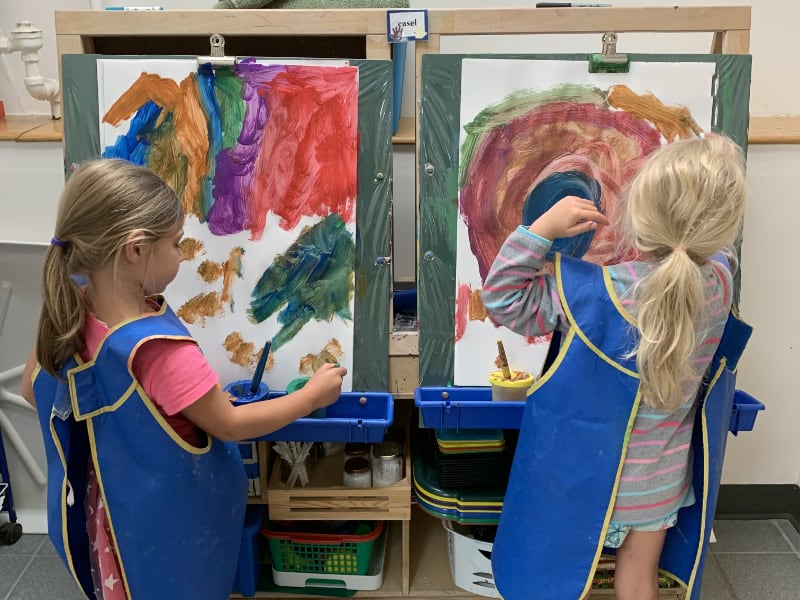 Our carefully planned program affords a flexible and intellectually stimulating classroom where children can choose from a wide variety of activities and progress at their own pace.
The entire school joins together once a week for a service of prayers, stories, and songs conducted by a priest of Christ Church.
Families are encouraged to become involved and participate in our school community. Occasions such as the Christmas service, Spring Auction, Fall Family Festival, and classroom visits are just a few examples of the many opportunities for parental involvement.
Admissions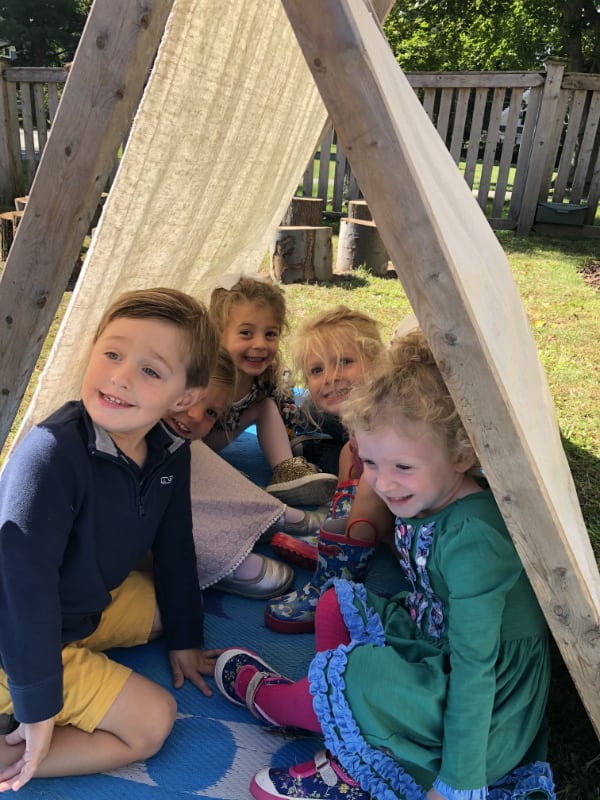 The Day School is licensed for children age 2.9 to 5 years old. Preference is given to children 3 years old by Sept. 1. Applications for admission are available at the Open House programs held in November. A tour of the school is conducted at this time. A parental visit to the school is advised.
All applications are due January 1st. Applicants are notified shortly thereafter. A non-refundable deposit is required to secure a place in the class. This deposit is applied toward tuition.
The Admissions Committee gives preference according to the following guidelines; first to children currently enrolled in the school, next to parishioners of Christ Church (refer to Christ Church link for Parish By-Laws regarding church membership), and then siblings or children of alumni. Other spaces are filled with the goal of achieving a balance of gender in each classroom.
Tuition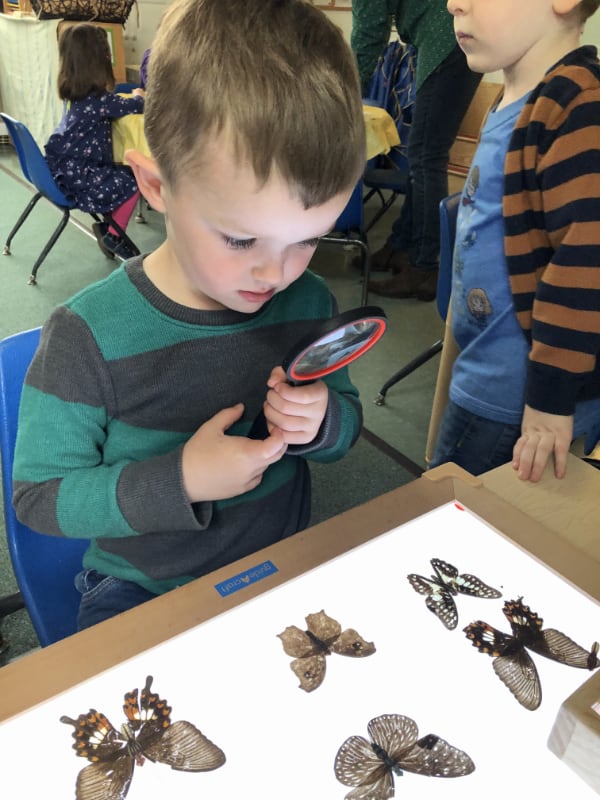 The Day School is a non-profit organization that meets its financial needs and scholarship funds through tuition payments, fund-raising, and donations. Tuition is payable through one of several payment plans. You can contact the Day School office for current tuition rates. In the event of withdrawal after May 15th of the entering year, the child's family will remain obligated to pay the full tuition unless the vacated spot is filled.
The Day School has a limited endowment available for scholarships. Forms are available upon request and should accompany your child's application. Financial aid is given on the basis of need and availability. Final decisions for financial aid are made by the Scholarship Committee.